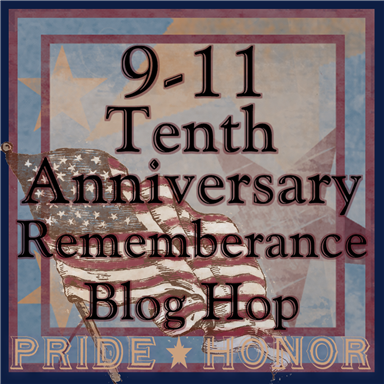 9~11
I remember where I was and will never forget
my girls coming into my room as they where getting
ready for school...
Mom they said something bad
is
happening on the news
they
where very concerned for
how young they where...
So I turned on the news and was hit with
the most life changing event I'll never forget...

NEW YORK
Twin Towers

had been hit by a planes... we'd later find out
just how bad it was going to get...
This hop is to honor
all those who Father, Mother, Son, Daughters and loved ones.
This hop is for the

first responders

who risked and most who
lost their lives as they ran into the falling

TOWERs

as all
others ran away from the disaster...

OUR Hero's

many lives they saved...
Remember to

pray

for their families. Even though it's been almost 10 years,
they are still grieving the loss of their loved one.
I created this card to show as my way of Remembering 9~11
So if you come from Lynda Blog your on the right track
if you want to take the Remembrance hop from the beginning
that this card is RED WHITE AND BLUE...
Americans

came together as one, in the emotional aftermath of 9-11.
We were united by grief, had compassion for those who died along with their families, and showed loyalty to our country.
Your next hop on this Remembrance Hop
Please join the country in a moment of silence on
Sunday morning, at 8:46 am (Eastern Time).
This should be a time to reflect on what we all lost, as well as on the courage and common purpose that lived and still resides, deep within the American people.